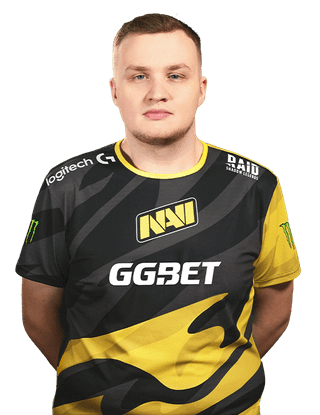 Egor "flamie" Vasilyev was born on April 5, 1997 and is currently playing for Natus Vincere Junior as a rifler.
Download Config
Share this page: https://proconfig.net/csgo/flamie/
Global Shadow Quality
Low
Crosshair
cl_crosshaircolor 1; cl_crosshairdot 0; cl_crosshairgap -3; cl_crosshairsize 2.5; cl_crosshairstyle 4; cl_crosshairthickness 0.5; cl_crosshair_drawoutline 0; cl_crosshairalpha 200; cl_crosshaircolor_b 50; cl_crosshaircolor_g 250; cl_crosshaircolor_r 50;
Viewmodel
viewmodel_fov 68; viewmodel_offset_x 2.5; viewmodel_offset_y 0; viewmodel_offset_z -1.5; viewmodel_presetpos 3; cl_viewmodel_shift_left_amt 1.5; cl_viewmodel_shift_right_amt 0.75; viewmodel_recoil 0; cl_righthand 1;
CL_BOB
cl_bob_lower_amt 5; cl_bobamt_lat 0.1; cl_bobamt_vert 0.1; cl_bobcycle 0.98;
Launch Options
-threads 4 -tickrate 128 -tickrate 128
Download Full Config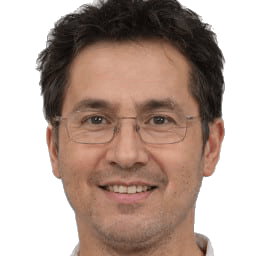 Verified Config & Gear ✓
All our config pages are vetted and verified to be correct by William Kincaid.
Who is flamie?
Egor Vasilev is a 24-year-old CSGO professional gamer from Russia. He is known under his pro gamer name, Flamie. The gamer began his career in 2012 and is still an active player. He is also a former CS: Source pro gamer and has gained numerous experiences over the years. Flamie currently plays for the Natus Vincere team as their rifler. He has taken up this task and delivers impressively on the games.
The gamer was featured in the top gamers list by HLTV in 2015 and 2016 and has also won several tournaments in this time. Flamie uses special monitors and video settings on CSGO to achieve the best gaming environment and advantage over other gamers. These are the settings he uses.
Mouse setup
Flamie uses a Zowie S2 Divina Edition mouse, and it has a 1000Hz rating. He sets the DPI at 400 and the eDPI at 560 for the best experience navigating through the game. The sensitivity settings is at 1.4, and the zoom sensitivity is 0.97. these reduce the strain on his wrist as he plays, ensuring he doesn't get injuries. Flamie disables the Mouse acceleration to ensure every movement while playing is captured by the mouse.
Monitor setup
He plays on an Asus ROG Swift PG259QN monitor with an impressive 360Hz refresh rate. Flamie sets the resolution at 1280×960 while the Aspect Ratio is at 4:3 for the best visual experience. He uses a stretched scaling mode, and these settings allow him to look into the screen for a longer time. It Is convenient when he is playing tournaments.
Video setup
Flamie plays with the in-game brightness at 100% and the display at fullscreen. He uses an Nvidia GeForce RTX 3090 to hit higher frame rates and achieve these video settings without much strain. He sets the Texture Filtering mode at Anisotropic 8X and the Multisampling Anti-Aliasing Mode at 8X MSAA. Flamie sets the Global Shadow Quality on high while the Texture Detail, Effect Detail, and Shader Detail are at medium.
He plays with the Multicore Rendering and Boost Player Contrast enabled. The disabled settings are the FXAA Anti-Aliasing, Vertical Sync, and Motion Blur options. These ensure he can easily see and navigate through the map conveniently. It also allows him to hit high frame rates for the best graphical appearance on the game.
Benefits of using Flamie CSGO settings
They will boost your accuracy as you play.
The mouse settings let you adjust your position easily and hit your targets better. It will also improve your accuracy, and your overall ranking on CSGO will improve.
Reduces strain on your wrist
You can now play the game for longer with these settings without straining your wrist. In addition, this is very reliable when you want to play on a professional level.
The display will make it easier on your eyes as you play for long hours. This will be a big boost as you work on becoming a professional.