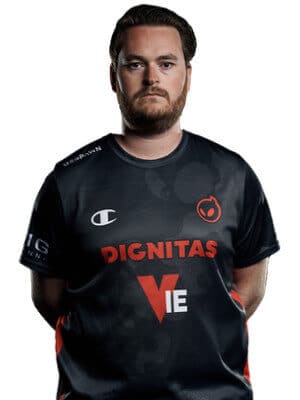 Birthday
October 19, 1991
Adam Friberg is a professional CSGO gamer from Sweden.
Download Config
Share this page: https://proconfig.net/csgo/friberg/
Global Shadow Quality
High
Crosshair
cl_crosshairalpha 255; cl_crosshaircolor 5; cl_crosshaircolor_b 200; cl_crosshaircolor_g 255; cl_crosshaircolor_r 255; cl_crosshairdot 0; cl_crosshairgap 0; cl_crosshairsize 1.5; cl_crosshairstyle 4; cl_crosshairthickness 0; cl_crosshair_drawoutline 1; cl_crosshair_outlinethickness 0.5; cl_crosshair_sniper_width 2;
Viewmodel
viewmodel_fov 68; viewmodel_offset_x 1; viewmodel_offset_y 2; viewmodel_offset_z -1.5; viewmodel_presetpos 0; cl_viewmodel_shift_left_amt 1.5; cl_viewmodel_shift_right_amt 0.75; viewmodel_recoil 0; cl_righthand 1;
CL_BOB
cl_bob_lower_amt 5; cl_bobamt_lat 0.33; cl_bobamt_vert 0.14; cl_bobcycle 0.98;
Launch Options
-freq 240 -tickrate 128 -console -w 1280 -h 960
Download Full Config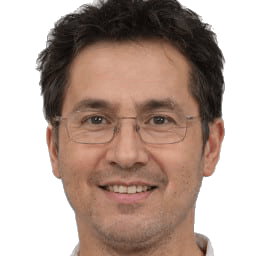 Verified Config & Gear ✓
All our config pages are vetted and verified to be correct by William Kincaid.
Who's Friberg?
Adam Friberg is a professional CSGO gamer from Sweden. He began his gaming career in 2007 under the professional name Friberg. The 29-year-old is also a former professional CS: Source gamer and has had an impressive career since playing CSGO. He has gained a lot of experience, having played for several professional teams in his career. He was also the in-game team lead for team OpTic before transitioning to his current team. Friberg currently plays for Dignitas as a rifler. He is also the in-game leader, a role he has delivered on owing to his immense experience.
Friberg was featured in the top 20 players on the HLTV list, and many gamers remember him owing to his unique playing styles. The gamer can achieve these impressive results partly thanks to the settings he uses when playing. These are specific to the hardware and in the game. These are some of the settings Friberg uses to achieve these impressive results.
Mouse setup
Friberg plays with a Vaxee Outset AX mouse with a 1000Hz. He sets the mouse DPI at 800 and its eDPI at 880. These make it simpler to turn while navigating through the map and aim whenever it is required. This makes him a better gamer and gives him the competitive edge he needs whenever playing the game.
The gamer sets the Mouse Acceleration option at 0 and the Raw input at 1. This ensures every movement on the mouse can be recorded as he navigates through the map. Friberg plays with a 1.1 sensitivity and a zoom sensitivity of 1. These, too, ensure he can use the mouse for longer without straining his wrist.
Video setup
Friberg plays CSGO with a Benq XL2546 monitor with a 240Hz refresh rate. He sets the resolution at 1280×960 and the Aspect ratio at 4:3. This ensures he can see his targets better and can navigate through the game map more conveniently. He sets the scaling mode at Stretched.
These video and in-game settings can be achieved as he uses an Nvidia GeForce GTX 1080 graphics card. It is a reliable part of his setup and allows him to hit a high frame rate. This makes the overall game look better and target spotting easier. They add to the gaming advantage he has over other players.
Benefits of using Friberg CSGO settings
As a gamer, you stand to benefit in several ways whenever you use these settings.
It will reduce the strain on your wrist. The mouse settings will make it easier on your wrist, and you can turn more conveniently. This will let you hit targets easily and accurately.
The monitor settings allow you to look into it for a longer. With these monitor settings, you can look into it for longer without straining your eyes. This is very convenient as you can play for longer hours.
The settings will improve your accuracy. These mouse settings let you zoom onto targets easily. You can thus take longer shots accurately, and it will result in an overall better ranking.