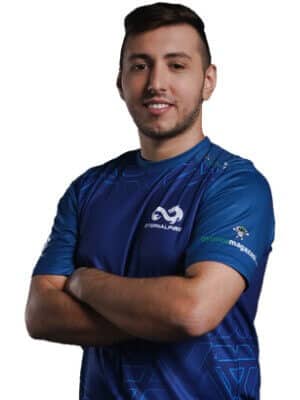 Can "XANTARES" Dörtkardeş is a Turkish professional Counter-Strike: Global Offensive player and is currently playing for Eternal Fire as a rifler.
Download Config
Share this page: https://proconfig.net/csgo/xantares/
Global Shadow Quality
High
Crosshair
cl_crosshairalpha 255; cl_crosshaircolor 5; cl_crosshaircolor_b 200; cl_crosshaircolor_g 255; cl_crosshaircolor_r 255; cl_crosshairdot 0; cl_crosshairgap 0; cl_crosshairsize 1.5; cl_crosshairstyle 4; cl_crosshairthickness 0; cl_crosshair_drawoutline 1; cl_crosshair_outlinethickness 0.5; cl_crosshair_sniper_width 2;
Viewmodel
viewmodel_fov 68; viewmodel_offset_x 1; viewmodel_offset_y 2; viewmodel_offset_z -1.5; viewmodel_presetpos 0; cl_viewmodel_shift_left_amt 1.5; cl_viewmodel_shift_right_amt 0.75; viewmodel_recoil 0; cl_righthand 1;
CL_BOB
cl_bob_lower_amt 5; cl_bobamt_lat 0.33; cl_bobamt_vert 0.14; cl_bobcycle 0.98;
Launch Options
-noforcemaccel -noforcemspd -noforcemparms -freq 240 -novid -console -tickrate 128
Download Full Config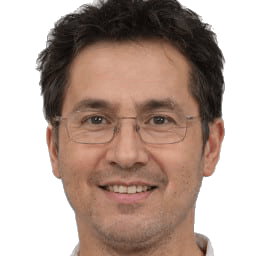 Verified Config & Gear ✓
All our config pages are vetted and verified to be correct by William Kincaid.
Who is XANTARES?
İsmail сan Dörtkardeş is a Turkish-Macedonian pro gamer. He is popularly known by his user name, Xantares, and has earned a name among the best CSGO players globally. Xantares played under the team Space Soldiers, and together they have managed to win awards and hit career milestones such as their performance in The World Championship 2016. The player has recently moved to team BIG. He is 26 years old and has been playing the game for many years, adding to his skill level and experience in the game. Xantares plays as the entry fragger on the team, a role that demands accuracy and agility.
He has managed to remain at the top of his game owing to the game settings he uses. They have made Xantares a better player and improved various aspects of his gaming hugely, keeping him and the team ahead of the competition. You, too, can use some of his settings on CSGO, and you can observe the drastic change in the gaming experience. Here are some of the settings Xantares uses.
Video setup
The player disables the power saving mode on the PC for the highest performance levels. He also maintains a relatively high screen brightness at 110% for proper visibility and easy identification of targets. This is further complemented by the full-screen mode on display. Xantares uses the Nvidia GeForce RTX 2080 to achieve high frame rates and the different settings configurations on this video quality.
Specific game settings include a high Global Shadow Quality, a low texture detail, and enabled Multicore Rendering and FXAA anti-Aliasing. These contribute to the high picture quality and proper visibility.
Monitor setup
Xantares uses a contrast of 70 and a brightness of the same amount. This creates a good balance that improves visibility and allows him to identify targets from afar. He uses the Gamer 2 picture mode on the Benq XL2540 monitor, perfect for competitive gaming. Xantares sets his sharpness level at 8 for the best results.
Mouse setup
Xantares uses a zoom sensitivity of 1.10 that allows him to easily zoom onto targets for higher accuracy. The mouse, Logitech G Pro X Superlight, has a Hz rating of 1000 for the highest sensitivity. All these are boosted by a 2.2 sensitivity that improves clicks and makes it simpler to hit targets, and making the clicks easier on his fingers.
The benefits of using Xantares CSGO settings
As a gamer, you will improve your gaming experience immensely when using these settings in CSGO. Here are some of the benefits it will add to your gaming.
An improved accuracy levels
These settings on the screen and mouse will give you a higher accuracy as you can identify and hit targets easily. This will improve your game ranking.
A better gaming experiences
You get to enjoy the game more when using these Xantares settings on CSGO. It will have a better relaxing feeling as you play the game.